Singer, songwriter and rapper Raury's 'God's Whisper' was that song with the steady drum beat lead-in that was so perfect on the Netflix sci-fi series Dark, Season 2, Episode 7, "Der weiße Teufel" (The White Devil).
The track that was played as we watched the montage of all the characters.
Raury's 'God's Whisper' is from his debut mixtape Indigo Child.
Advertising
Released in August, 2014 as a free download, some music critics (and don't you sometimes get tired of these guys?) criticized it for being 'undercooked' and not quite developed.
A bit rude really, when you consider Raury was just 18-years-old at the time, and had recorded Indigo Child by himself in his friend's basement.
Honestly, I would love to see what these so-called 'music critics' would produce, given the same circumstances.
Since then, Raury has signed a deal with Columbia Records, but then got out of it a couple of years later, after he realized they weren't giving him any money or any support.
Nowadays, he releases his music on Soundcloud without any label support.  His latest release is his 2018 project The Woods, which you can hear in the Soundcloud widget below.
Advertising
The stand-out track on Indigo Child, though, is 'God's Whisper', with its insistent drum beat, shout beats and powerful and strident vocals.
Listen to Raury's 'God's Whisper' from Dark, Season 2, Episode 7, "Der weiße Teufel" in the official music video for the song below. But be warned, put aside some time. Because it's an ear worm, so there is no way you will just be listening to it once.
Related: Listen to Bonaparte's 'Melody X' from Dark, Season 2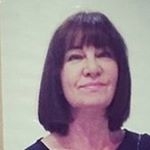 Latest posts by Michelle Topham
(see all)