The superb web series Star Trek: Discovery is back on CBS All Access this month with the first episode of the third season released on the platform yesterday, October 15th, 2020.
A new season that has the sci-fi series relaunching itself as never before.
The first episode of the season featured a mesmerizing Philip Glass-style instrumental track from French electronic music artist Rave de Crystal called 'Winds Over SF' — Star Trek: Discovery, Season 3, Episode 1, "That Hope Is You, Part 1".
A track that was the perfect futuristic music for the start of Star Trek: Discovery as it moves forward to the 32nd Century.
Rave de Crystal's 'Winds Over SF' is from the compilation album Les deux mains a plat sur le clavier (Both Hands Flat on the Keyboard), which was released in 2018 via indie record label Digital Window.
A label that was founded by six electronic music artists from the Brittany area of France, including Rave de Crystal.
The album features the work of all six musicians, including Rave de Crystal, who has three pieces on it including the stunning 'Winds Over SF'.
Listen to Rave de Crystal's gorgeous 'Winds Over SF' in the Bandcamp player below, and the full album it originated on in the player below that.
And, if you love the track as much as many Star Trek: Discovery fans already seem to, you can also grab the entire album it is featured on for a minimum of only 5 euros on Bandcamp. Every piece on it is phenomenal.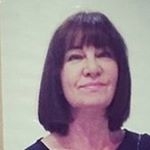 Latest posts by Michelle Topham
(see all)