Listen to Rebels N' Allies 'Sugar and Wine'
The Rebels N' Allies song 'Sugar and Wine' was featured on the new episode of the Showtime series Shameless this week — September 23rd — Season 9, Episode 3, "Weirdo Gallagher Vortex".
An episode that was absolutely loaded with good music, including tracks from Mockingbird Killers, Cloudland, Red Red Lips, Tito Ortiz and even music from The Band of the Grenadier Guards.
'Sugar and Wine' was played as Lip brought Xan back to the Gallagher house
And interestingly, if you look for a band called Rebels N' Allies, you are not likely to find them.
That is because Rebels N' Allies is a new collective of songwriters and producers headed by Robb Torres and Ollie Gabriel.
They now work together writing music specifically for TV series and movie soundtracks. (Although frankly, I have to wonder what was wrong with the independent music most shows and movies still use on their soundtracks?)
So far, though,  'Sugar and Wine' is the second song placement in a TV series for the collective, having also placed a track in the series finale of Season 11 of Deadliest Catch earlier in the year.
Listen to Rebels N' Allies 'Sugar and Wine' in the Spotify widget below to get an idea of the type of music they are producing. It's catchy!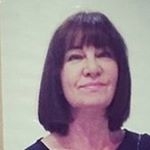 Latest posts by Michelle Topham
(see all)