Native American funk rock band Redbone's 'Come and Get Your Love' was played on the most recent episode of Reservation Dogs this week — Reservation Dogs, Season 1, Episode 5, "Come and Get Your Love".
The song was featured during the final scene as Cheese and Big are in the car, and continued playing over the end credits.
Redbone's 'Come and Get Your Love' is the first single from the band's fifth studio album Wovoka, and was released in January, 1974 via the Epic label.
Interestingly, however, it was actually the now-instantly recognizable song's second release, as the band had previously recorded and released the track under the title 'Hail' a year before.
'Come and Get Your Love' became one of the band's biggest hits, as it peaked at #5 on the Billboard Hot 100 and was eventually certified Gold in the U.S. and Platinum in the UK.
The song also caused Redbone to become the first Native American band to get into the Top 5.
Redbone was founded in 1969 by brothers brothers Pat and Lolly Vegas, with other members that were also either Native American or Mexican American.
The band was extremely successful for many years, releasing eight studio albums between 1970 and 2005, as well as one live album, nine compilation albums and more than 20 singles.
'Come and Get Your Love' was re-released again in 2019, and this time also came with a cool music video that used cutouts of old photographs featuring Native Americas mixed with various modern pop culture images to create a magical realism narrative of American Indian history.
The band had this to say about the video:
This music video…chronicles the experiences of a spiritual traveler who leaves home to explore a new world, and offers a look into the living and changing culture of Native America in the 21st Century. The film reexamines pop-culture imagery in the context of contemporary events, and is inspired by a variety of sources, from graffiti to magical realism, mixing reality with the fantastic, the past with the future.
Redbone has survived into the current day, although after the death of guitarist, pianist and vocalist Tony Bellamy in 2009, and then his brother Lolly in 2010, Pat Vegas is now the sole member.
Listen to Redbone's 'Come and Get Your Love' as heard on last night's Reservation Dogs in the song's official music video and on their album Wovoka down below.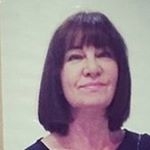 Latest posts by Michelle Topham
(see all)