British indie pop, baroque pop singer Richard Hawley's 'There's a Storm A'Comin'' was that old-fashioned sounding song playing over the end credits of the Idris Elba drama Hijack this week — Hijack, Season 1, Episode 4, "Not Responding".
It is a song that is likely heralding what is coming in the next episode — a heckuva lot of trouble.
Advertising
Richard Hawley's 'There's a Storm A'Comin'' was released on the musician's False Lights from the Land EP, which came out via the Mute Records label in 2010.
The musician himself began his music career in the short-lived band Treebound Story, followed by membership of a couple of other bands before he went solo in 2001.
Since then, Hawley has been an incredibly prolific indie musician, not only working with a huge number of iconic artists (Hank Marvin, Lisa Marie Presley, Arctic Monkeys to name a few), but also creating an enormous body of work himself.
In the last two decades, Richard Hawley has released 8 studio albums, three live albums, and a mini album.
He has also recorded and released over 30 EPs and singles, and even composed film scores for several movies.
Advertising
Much of the singer's music is mellow, laid-back and very 50s and 60s in feel, which perfectly suits his gorgeously rich deep, and to me at least, delightfully old-fashioned voice.
Listen to Richard Hawley's 'There's a Storm A'Comin'' as heard on this week's Hijack in the video, and via the Spotify player.
The first four episodes of the seven-episode British mini-series Hijack is now streaming on Apple TV Plus.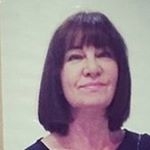 Latest posts by Michelle Topham
(see all)