English singer songwriter Richard Walters' 'I Won't' was featured on Grey's Anatomy this week — Season 15, Episode 19, "Silent All These Years".
It was heard as Jo stays with Abby as she makes a call, as Ben talks to Tuck about the importance of consent, as Abby gives her statement to the police and as Jo tells Alex she can't talk.
Richard Walters' 'I Won't' is the latest release from the singer and multi-instrumentalist. The Oxford, England native already has four critically acclaimed albums out and five EP's.
The track is not the first time Walters has had music featured on a popular TV series however. His songs have appeared in CSI:Miami, Criminal Minds, Private Practice, Revenge, So You Think You Can Dance? and Bones.
He has also had other songs featured on previous episodes of Grey's Anatomy.
Listen to Richard Walters' 'I Won't' from Grey's Anatomy in the Spotify widget below. If you like this gorgeous song, you can also hear his last album A.M., which was released in 2016,  in its entirety in the widget below that.
Related Reading: Listen to Freya Ridings' 'Lost Without You' from Grey's Anatomy, Season 15, Episode 19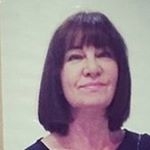 Latest posts by Michelle Topham
(see all)