English singer songwriter Richard Walters' 'The Dawn Chorus on Tape' was featured on Grey's Anatomy's emotional fall finale last night — Grey's Anatomy, Season 16, Episode 9, "Let's All Go to the Bar".
The song was played during that sad montage when Teddy and Maggie tell Finley that Zander may not wake up, Maggie resigns, Koracick tells Teddy he is the new Head of Cardiothoracic Surgery and as Bailey cries.
Richard Walters' 'The Dawn Chorus on Tape' is a just-released new single from the English singer. He has been active in the music business since 2001, when he started out as the frontsman for a variety of bands.
Walters went solo in 2003, and began to get attention for his music when a KCRW presenter, Nic Harcourt, loved Walter's debut EP Umbrella Songs so much he was playing tracks from it on air several times a week.
After taking time off from releasing music for a couple of years after being diagnosed with epilepsy, Walters began creating new music in 2006.
Since then, he has released four albums and four more EPs.
In recent years, Richard Walters has also had music featured on hit TV shows like Criminal Minds, Bones, Private Practice, and So You Think You Can Dance.
He has also become a favorite with Grey's Anatomy Music Supervisors, having had several other songs featured on the show in the past few years, with two songs in Season 16 of the hit medical drama alone.
Listen to Richard Walters' 'The Dawn Chorus on Tape'  from Grey's Anatomy in the official audio video below.
It is a lovely piece of work, and deserves even more attention than Grey's Anatomy will get it.
You can follow Walters' on Facebook.
Related reading: LYRA's 'Falling' featured on Grey's Anatomy Season 16 fall finale episode — listen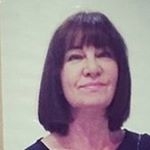 Latest posts by Michelle Topham
(see all)