The second season of the Freeform thriller Cruel Summer kicks off with a stellar new cast, a poisonous friendship, a fascinating murder mystery, and some superb songs on the drama's soundtrack.
Songs that include Ricky Martin's massive hit song 'Livin' la Vida Loca'.
That song was played on Cruel Summer, Season 2, Episode 1, "Welcome to Chatham" towards the end of the episode as everyone is at the party, and Meghan and Isabella are dancing and singing to the song.
When did 'Livin' la Vida Loca' come out?
Ricky Martin's 'Livin' la Vida Loca' was the lead single from the Puerto Rican singer's self-titled fifth studio album, and was released in March, 1999 on the Columbia record label.
The upbeat Latin pop, salsa-infused song was a huge success for Martin, charting at #1 in over 20 countries, and doing especially well in Europe and the United States.
In the U.S., 'Livin' la Vida Loca' quickly hit #1 on seven different American charts, including the Billboard Hot 100.
It went on to become Ricky Martin's biggest ever hit, somewhat of a signature song for the Latin pop music singer, and has since gone down as one of the biggest-selling pop tracks of all time.
In just a few months, it sold more than 1.2 million units in the U.S. alone, and has sold millions more copies — both physical and digital — around the world.
Nowadays, the 'Livin' la Vida Loca' music video has earned more than 466 million plays on YouTube alone, and over 334 million plays on Spotify.
Considering the plays are of a song that was released well over a decade before YouTube or Spotify appeared/had any relevance in the music world, that is quite an astonishing feat.
Listen to Ricky Martin's 'Livin' la Vida Loca' as heard on Cruel Summer in the song's music video, and on the Spotify player. It's catchy as hell.
Or, if you prefer to own your own music, you can grab Martin's self-titled album in various formats via the usual online platforms.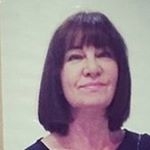 Latest posts by Michelle Topham
(see all)