Ted arrives at the Yankee Doodle Burger Barn to the music of Ricky Nelson
American singer Ricky Nelson's 'Waitin' in School' was the song playing on Ted Lasso this week as Ted goes to the Yankee Doodle Burger Barn.
It continues playing as he talks to the "American" maître d' who is very confused about all things American — Ted Lasso, Season 3, Episode 6, "Sunflowers".
Advertising
The song itself was released by the late rockabilly singer in late 1957.
By early 1958, Ricky Nelson's 'Waitin' in School' had hit #18 on the Billboard Hot 100 and #12 on the Billboard Hot Country Singles chart.
While not his most popular song, critics still consider it one of the best rockabilly songs Nelson ever released.
Ricky Nelson himself had a long career as both a singer and an actor.
He became famous while still a child for starring in the hit sitcom series The Adventures of Ozzie and Harriet along with the rest of his family.
Advertising
As a young adult, Nelson then started a recording career that spanned almost 30 years until his death in a small plane crash at the age of 45.
During his years recording, Nelson released a massive number of albums, live albums, compilation albums and singles, and became something of a heartthrob to millions.
Listen to Ricky Nelson's 'Waitin' in School' as heard on Ted Lasso last night in the video, and in the remastered version of the hit song.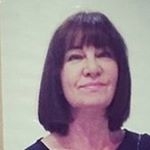 Latest posts by Michelle Topham
(see all)