Rihanna's 'Bitch Better Have My Money' was one of the absolutely superb songs featured on the latest episode of the HBO horror series Lovecraft Country last night — Lovecraft Country, Season 1, Episode 4, "A History of Violence".
The trap track was the song playing as we see Christina driving to see Leti at the Winthrop house.
Rihanna's massive hit 'Bitch Better Have My Money' was written by Rihanna, Jamille Pierre, Bibi Bourelly, Travis Scott, Kanye West and Canadian producer/songwriter WondaGurl.
The track was released in March, 2015 and quickly made it onto the charts in 24 countries.
It charted at #1 in Finland and in the top spot on the U.S. Dance Club Songs chart. The song was also certified Gold or Platinum in 10 countries, including the UK and the U.S.
Critics were mixed on their opinion about the song, however, with most believing Rihanna's previous single 'FourFiveSeconds' was a more solid piece.
The music video for Rihanna's 'Bitch Better Have My Money' was released in June of the same year, with a warning due to its adult language, graphic violence and nudity.
It featured the partial nudity and torture of the wife of an accountant who supposedly stole money from the woman in the video. It was apparently based on a real-life situation Rihanna experienced with an accountant.
Watch that explicit music video below, and also listen to Rihanna's 'Bitch Better Have My Money' as featured on Lovecraft Country in it and in the Spotify player below that.
The track isn't like her earlier work, but it definitely has its place.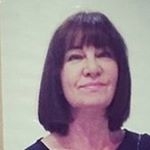 Latest posts by Michelle Topham
(see all)