Rihanna's 'Desperado' musically accompanies the supes killing people on Gen V this week
On the season finale of Gen V this week, things heat up as Cate convinces Sam to help her release the supes from the secret testing lab The Woods.
The problem is, Cate gives the supes a speech that motivates them to start hurting people, then half of them escape, and go on a rampage around the Godolkin campus.
Advertising
Rihanna's 'Desperado' was the musical accompaniment playing on Gen V this week during those scenes — Gen V, Season 1, Episode 8, "Guardians of Godolkin" — as Rufus is making tik tok videos to the song, then as the escaped supes begin to appear all over campus and start killing people.
The track's lyrics couldn't be more appropriate for those scenes either, could it?
Gotta get up out of here and you ain't leaving me behind
I know you won't 'cause we share common interests
You need me, there ain't no leaving me behind
Never, no, no, just want out of here, yeah
Once I'm gone, ain't no goin' back
When was Rihanna's 'Desperado' released?
While the song is not one of the Barbadian singer's biggest hits, it still performed well.
Some of the most interesting facts about Rihanna's 'Desperado' are these:
The track came out on the Barbadian singer's eighth studio album Anti in 2016.
It was the extended dance remix version of 'Desperado' that grabbed the public's attention as it hit the #1 spot on the US Dance Club Songs chart.
The song then charted at #7 on the Bubbling Under Hot 100 Singles chart, and at #39 on the Hot R&B/Hip-Hop Songs chart.
The alternative R&B track with a distinct western theme also headed high up charts in France, Switzerland, Sweden and the United Kingdom.
'Desperado' has since been certified Gold in Denmark, France, Poland and the UK, and 2 x Platinum in the United States.
Listen to Rihanna's 'Desperado' from the season finale of Gen V in the song's official music video, and via the popular singer's Anti album.
Advertising
You can watch all eight episodes of the series, which has already been renewed for a second season, on Amazon Prime now.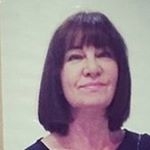 Latest posts by Michelle Topham
(see all)