Barbadian singer songwriter and icon Rihanna's 'Ron de Replay' was one of the tracks showing up on the soundtrack of the new season of 9-1-1 this week — 9-1-1, Season 6, Episode 2, "Crash and Learn".
The dance pop/R&B song was heard during the montage in which Hen is struggling to create a good work/school/life balance.
Rihanna's 'Ron de Replay' was the first single the now world superstar released, and not only grabbed the attention of music critics but also placed high up on music charts around the world.
The track had particular success in the U.S. where it charted on six charts and at #1 on the Dance Club Songs chart.
The song came out as the lead single from her debut studio album Music of the Sun in 2005 on the Def Jam label.
An album that, while it wasn't an enormous success worldwide, did chart in 11 countries and put Rihanna on the world stage.
Just like 'Ron de Replay', however, Music of the Sun saw its biggest success in the United States, where it was certified Platinum only a few weeks after it release.
'Ron de Replay' with its message of loud music to dance to was particularly well liked by Rihanna fans, as its reggae beat is addictive and fun, and it's a helluva dance song.
Listen to Rihanna's 'Ron de Replay' as heard on last night's 9-1-1 on her Music of the Sun album, and in the song's cool music video.
Watch the latest season of 9-1-1 on Fox,and listen to more music from 9-1-1 here on Leo Sigh.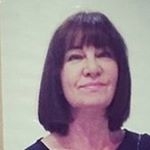 Latest posts by Michelle Topham
(see all)