The just-released Keanu Reeves movie John Wick: Chapter 4 is being critically acclaimed not just for its superb action scenes, but also for the banging music used on its soundtrack.
One of those songs is 'Eye for an Eye' by Rina Sawayama, the track that was the first song played over the movie's end credits, and a song that a friend who attended an advanced screening off John Wick: Chapter 4 told me to look out for.
Rina Sawayama's 'Eye for an Eye' was released on March 22nd as an official song specifically written for the John Wick: Chapter 4 soundtrack.
Of course, it wasn't just Sawayama's song that was chosen for the movie's soundtrack, but the singer, actress and model herself.
Yep, Rina Sawayama played the role of Akira, Wick's friend Koji's daughter and the concierge of the Osaka Continental Hotel. And yes, she nailed the role.
Sawayama herself was born in Japan, but moved with her family to the UK when she was just five-years-old.
A country she has remained in ever since.
The Japanese-British singer has released two full-length studio albums in the last three years, a live album and an EP.
She has also released more than a dozen singles since 2020 (and many more before that), including one as a collab with Elton John.
Listen to Rina Sawayama's 'Eye for an Eye' as heard on the John Wick: Chapter 4 end credits in the song's official music video, and on the Spotify player. It's a banger, eh?
In fact, she seems to be one of those people that everything she touches turns to gold.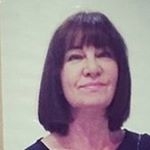 Latest posts by Michelle Topham
(see all)