American pop singer songwriter Robbie Nevil's 'Some Girls Do' was played on the soundtrack of the new episode of the family drama A Million Little Things  — A Million Little Things, Season 3, Episode 14, "United Front" — which aired on May 19th, 2021.
The upbeat electro pop track is from the Los Angeles native's album Party Pop, which was produced for the production music library Extreme Music — a library that creates and licenses music specifically for use in TV shows, advertising and videos.
Robbie Nevil's 'Some Girls Do' is one of a slew of songs he has written for Extreme Music. A career he began after his own solo singing career fizzled some time after his third studio album Day 1 had poor sales.
He released his last single in 1996.
Since then Nevil has written music for Disney, as well as songs for Jessica Simpson and Destiny's Child. Thus creating a successful career for himself as a songwriter in the music licensing world.
Listen to Robbie Nevil's 'Some Girls Do' from A Million Little Things on his Party Pop album and in the video below.
Two more episodes remain in Season 3 of A Million Little Things. The hit show has already been greenlit for a fourth season.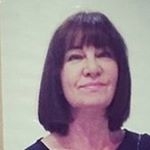 Latest posts by Michelle Topham
(see all)