As the first season of the forever 'woke' and truly awful TV series And Just Like That... heads towards its can't come fast enough ending, one of the songs featured on this week's episode was Romy's 'Lifetime', which showed up on And Just Like That…, Season 1, Episode 9, "No Strings Attached".
The song was playing at the club as the bouncer is refusing to let Carrie and Seema in . (I mean, really, don't you just want to scream through this entire bloody terrible show "Why don't you utterly narcissistic, truly awful people just grow the fuck up?")
Romy's 'Lifetime' was the singer songwriter's debut single, and the only song she has released so far.
Coming out in 2020, 'Lifetime' is a typical club song overall — fine to dance to and with decent vocals, but not a particular standout.
Especially as Romy is also one of the writing talents behind Dua Lipa's big hit 'Electricity'.
Now she just needs to write a song that good for herself.
Meanwhile, 'Lifetime' is the only song the singer has launched as a solo release so far, although she has apparently been working on a full-length release for a couple of years now.
I get the delay in releasing new music, however, as I think it can be much scarier to record songs for yourself than to write them for somebody else.
Particularly when others have already had big hits with your stuff.
If you liked Romy's 'Lifetime', you can listen to the dance track in the video and on the Spotify widget, which features four remixes of the song as well.
The final episode of season 1 of And Just Like That… airs next week.
Unfortunately, word on the street says the show will probably be greenlit for a second season, but I will be one of the millions of people giving that one a miss as life is too short for that kind of "ultra-woke" aggravation.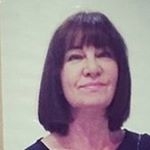 Latest posts by Michelle Topham
(see all)