Irish singer, songwriter and guitarist Rory Gallagher's 'I'm Not Awake Yet' was the song playing over the end credits of the latest episode of The Woman in the Wall this week.
The song begins to play right after Lorna confesses to Colman that she killed Aoife Cassidy, and then breaks the wall down.
The episode ends as she and Colman look inside the wall cavity — The Woman in the Wall, Episode 3, "Knock Knock".
When was Rory Gallagher's 'I'm Not Awake Yet' released?
The track was released by the late Irish musician as one of the songs on his second solo studio album Deuce, which came out on the Polydor record label in the UK and Atco in the U.S. in November, 1971.
While originally selling over 17,000 copies, the album was not a massive success for the blues rock singer.
It did chart at #39 on the UK Albums chart but, in retrospect, would probably have performed much better if Rolling Stone, which used to have more influence on music buying than it does today, had not given Deuce a mediocre review.
'I'm Not Awake Yet', though, was one of the standout tracks on the album,
Rory Gallagher's death
Gallagher himself sadly died in 1995 soon after a liver transplant due to a damaged liver caused by over-prescribed prescription medications.
Prescriptions that were given to Gallagher due to having a flying phobia that impacted his music career, and because of health problems like asthma and a problem with his thyroid.
Over the years, the medications caused him extreme stomach pain, and so he was prescribed paracetamol. Another drug that also destroys the liver with extended use.
At the time of his death, Gallagher was still just 47-years-old.
Listen to Rory Gallagher's 'I'm Not Awake Yet' as heard on The Woman in the Wall via his Deuce album on Spotify, and in the video.
The thriller The Woman in the Wall is now airing on BBC One, and will soon be streaming via Showtime.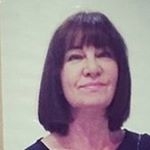 Latest posts by Michelle Topham
(see all)