The new Spanish Netflix series Sky High: The Series, which follows on from the 2020 movie of the same name, came out on the streaming platform yesterday and, along with the crazy action you might expect, it also features some pretty decent songs on its soundtrack.
Songs like the Spanish singer songwriter Rosalia's 'Saoko', which was played on Sky High: The Series, Episode 1, "Los vivos y los muertos" (aka 'The living and the dead') as Rosa is out making her deliveries.
Rosalia's 'Saoko' came out in early 2022 as the second single from the singer's third studio album Motomami.
The banging track was lauded by music critics for its experimental sound, and for how it has a mesmerizing almost psychotic feel to it as it plays.
'Saoko' charted at #5 in Spain, as well as on charts in the United States, Mexico and Portugal.
It was also certified Gold in Brazil and Mexico, and Platinum in Spain.
Listen to Rosalia's 'Saoko' as heard on Sky High: The Series on Rosalia's Motomami album, and on the song's music video.
The music video was filmed in Kiev, Ukraine, and has won several video awards, including one at the MTV Video Music Awards.
Sky High: The Series is now streaming on Netflix.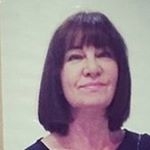 Latest posts by Michelle Topham
(see all)