American soul/R&B/funk group Rose Royce's 'Love Don't Live Here Anymore' was played on the latest episode of American Horror Story last night — American Horror Story, Season 9, Episode 5, "Red Dawn" (aired on October 16th, 2019).
The track was heard as Donna was sitting in her car.
Advertising
Rose Royce's 'Love Don't Live Here Anymore' was a big hit for the soul group when it was released back in early November, 1978.
The song was their second single release from the group's third studio album Strikes Again. The track was certified gold in the United States, and charted in eight countries including Australia, Ireland, the United Kingdom and the United States.
In both the UK and New Zealand, the song made it to the number 2 spot on that country's singles chart.
While you may not be familiar with the original Rose Royce version of the song, you have probably heard the Madonna or Morrissey cover. Although the song was a dismal failure for Madonna, being slammed by critics and fans alike.
As for Rose Royce, the Los Angeles-based group had their biggest successes in the 1970s with 'Love Don't Live Here Anymore', as well as other tracks like 'Car Wash' and 'Wishing on a Star'.
Advertising
The group eventually disbanded in 1980 after lead singer Gwen Dickey left, but several members got back together soon after, rearranged the line-up of the band and have kept a modicum of success in the United Kingdom since.
Dickey herself still has a successful solo career in the United Kingdom, where she often performs at music festivals and in clubs.
Listen to Rose Royce's 'Love Don't Live Here Anymore' from American Horror Story in the video of one of the band's live TV performances below.
You can also hear the original track on their third album Rose Royce III: Strikes Again in the Spotify widget below that.
And, if you would like to see how Gwen Dickey herself now sings the song decades after its release, there is a gorgeous live performance of that above.
Related reading: Listen to Billy Idol's iconic song 'Rebel Yell' from Season 9 of American Horror Story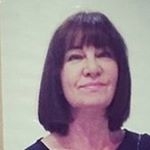 Latest posts by Michelle Topham
(see all)