Nigerian-American singer songwriter and actor Rotimi's 'Decisions' was one of the stellar tracks featured on the newest episode of Power this week — Power, Season 6, Episode 11, "Still DRE" (aired on January 5th, 2020).
Rotimi's 'Decisions' was the song heard at the end of the episode as Spanky signs his agreement with the Feds, and as the credits begin to roll.
It was an extremely interesting choice of track for the show, of course, as along with his music career Rotimi, aka Rotimi Akinosho, also plays the role of Andre Coleman (Dre) on Power.
As for his music, 'Decisions' is from Rotimi's 7-track EP Walk With Me.
Released in May last year, Walk With Me is one of three EPs the singer currently has out, along with three mixtapes and four singles.
Rotimi began his music career while still attending Northwestern University, and with the release of two mixtapes in 2011. Since then, his acting career took off, but he has still periodically released other music. His single '"I'm the One' also being featured on the STARZ political drama Boss.
A show Rotimi was also acting in at the time the song was used.
In other words, while the New Jersey native is doing very well in his acting career, he has also been able to use that career to promote his superb music.
Tracks, by the way, that are ending up being some of the most popular songs these shows feature.
Listen to Rotimi's 'Decisions' from Power. You can also check out his EP Walk With Me via Spotify below, and keep an eye out for more news on the singer's official website.
More music from Power: Seinabo Sey's 'Remember' is pretty damned cool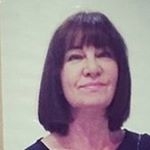 Latest posts by Michelle Topham
(see all)