The German movie Freaks — You're One of Us has an excellent soundtrack — particularly when it comes to the first few songs featured on the film.
One of my favorite songs was the first track to show up on Freaks — You're One of Us — Roxette's 'Listen to Your Heart' — which was played as we see a grown-up Wendy waking up in bed next to her husband Lars.
Roxette's 'Listen to Your Heart' was released by the Swedish pop duo waaaaaay back in 1988 as the second single from their sophomore studio album Look Sharp!
At the time of its release, the song became one of the biggest hits of the year, placing high on the charts in 17 countries, including the United Kingdom and the U.S.
The track also hit the top spot on charts in the UK, Poland and Canada.
Not satisfied with that result though, fans continued to buy the track until it made it onto the year-end charts in nine countries in 1989 and 1990 — including four separate charts in the United States.
The huge success of Roxette's 'Listen to Your Heart!' was put down to the pop rock song sounding sad but being ultimately upbeat, as it encourages people not to walk away from a relationship without trying that one last time.
Afrer all, you never know what might happen if you do.
The music video for the track was filmed during a live concert Roxette gave at the ruined Borgholm Castle, which also added to the almost-fairy tale quality of the song.
That video currently has almost 290 million views on YouTube.
Freaks — You're One of Us stars Finnlay Berger, Thelma Buabeng and Gisa Flake and tells the story of Wendy, a lowly fry cook at a steak joint who suddenly discovers she has superpowers.
Along with the discovery comes the knowledge there is an enormous conspiracy going on in the world. Now she has to figure out, with those amazing super hero skills, what should she do with them?
Listen to Roxette's 'Listen to Your Heart' from Freaks — You're One of Us in that official music video below and in the Spotify player.
Check out the trailer for the film below as well. A film you can now watch on Netflix worldwide and, yes, it's worth a watch.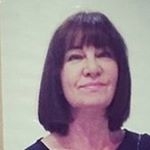 Latest posts by Michelle Topham
(see all)