Danish indie rock singer songwriter Roxy Jules 'Louder than Bombs' showed up on the season finale of the supernatural drama series Charmed last night — Season 1, Episode 22, "The Source Awakens" (Sunday, May 19th, 2019).
The song was heard as the Charmed Ones use their mother's spell to remove the source from Macy. They then decide to hide the necklace shards around the world, so the necklace can never be put back together again.
Roxy Jules 'Louder than Bombs' is from the Danish singer songwriter's self-titled debut album. Released in 2011, it is the first of four Roxy Jules albums, all simply titled with numbers after the singer's name. Hence, she recently released Roxy Jules IV.
Jules herself, aka Julie Runa, is often commented on as a mix between Sonic Youth and PJ Harvey, with her harsh lyrics that cut deep and harsh sounds. She is known for the heavy bass lines in her songs, and electronic buzzes, but with vocals that are much lighter than the underlying music.
Sadly, she does not get the attention she deserves, and has been predominantly listened to only in Denmark and Norway. That is why it is nice to see a Roxy Jules' track on a series like Charmed, as hopefully that will open up her music to a wider audience.
As for live shows, Roxy Jules only has a couple coming up this year so far. But, if you are in Copenhagen, Denmark or Trondheim, Norway in August and October, you can check her out there.
You will find any additional upcoming concert dates on Roxy Jules' website.
Listen to Roxy Jules' 'Louder than Bombs' as heard on Charmed in the video below. You can also hear her debut album in the Spotify widget below that.
Related reading: You can also listen to Catey Shaw's 'Cuddle Up' from Charmed, Season 1, Episode 9 here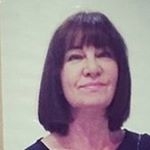 Latest posts by Michelle Topham
(see all)