Roxy Music's 'In Every Dream Home a Heartache' was played at the beginning of the first episode of the new season of Mindhunter — Mindhunter, Season 2, Episode 1.
All nine episodes of the second season of the critically-acclaimed Netflix crime drama was released on the streaming platform on Friday.
The art rock track 'In Every Dream Home a Heartache' was written by Bryan Ferry and is from the Roxy Music's sophomore studio album For Your Pleasure. A track that is probably one of the most depressing songs ever released, considering its monologue-style sound, creepy organ and disturbing lyrics like —
"I bought you mail order
My plain wrapper baby
Your skin is like vinyl
The perfect companion
You float in my new pool
Deluxe and delightful
The track was originally released in 1973.
Since then, it has become one of the iconic British rock band's most popular songs, and has subsequently been covered by several other artists including Kids on TV, Jane Birkin, British gothic rock band Fields of the Nephilim, the Melvins and Peter Murphy.
As for the band's album For Your Pleasure, it was somewhat critically acclaimed upon its release, but has become even more popular with critics in recent years. So much so, it has made several Best of…album lists this century.
Listen to Roxy Music's 'In Every Dream Home a Heartache' in the video below. You can also hear the album it originated on in its entirety in the Spotify widget below.
Related reading:  Talking Heads 'The Overload' was featured on the first episode of Mindhunter this week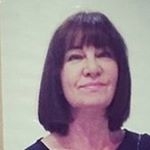 Latest posts by Michelle Topham
(see all)