Listen to Ruelle's 'Daydream' from 'Reign'
Electro pop singer songwriter Ruelle's song 'Daydream' was featured on the series finale of 'Reign' this week — Season 4, Episode 16, "All It Cost Her".
The track was played at the beginning of the episode when Emanuelle persuades a drunk Narcisse and Catherine into having a menage a trois.
If the song sounds familiar, you may have also heard it before in Episode 8 of Season 7 of Pretty Little Liars.
And this placement of a Ruelle song in a popular TV series is becoming quite the norm, seeing as how she is one of the most sought after singer songwriters for soundtrack music at the moment.
In the last couple of years alone, Ruelle has had songs featured in series like The Leftovers, Pretty Little Liars, Reckless, Scream: The TV Series, Sleepy Hollow, Teen Wolf, The Vampire Diaries and Guilt.
She is also the singer of the theme songs for the series The Shannara Chronicles and Shadowhunters.
Oddly, though, Ruelle's music doesn't usually place well in the charts. which is surprising as her ethereal and often quite dark sounding songs are hugely popular with TV viewers.
Related: Listen to The Lumineers 'My Eyes' as featured on the series finale of 'Reign'
Listen to Ruelle's 'Daydream' in the video below to see just how dark of an undercurrent it has, which makes it perfectly suited to the 'Reign' scene, of course.
The song is from her latest EP Madness, which was released late last year.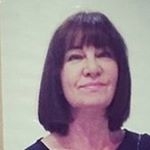 Latest posts by Michelle Topham
(see all)