Ruelle's 'Hold Your Breath' was featured on Grey's Anatomy
There was more cool music featured on the latest episode of Grey's Anatomy this week — Season 15, Episode 10, "Help, I'm Alive" — including Ruelle's 'Hold Your Breath'.
The track was played during the montage of scenes where Claire thanks Owen and Andrew, Jo and Alex watch Garrett and Natasha, Catherine gives Luna the bad news, and Owen tells Amelia he gave his job to Teddy.
Ruelle's 'Hold Your Breath' was released in 2017. The song is from her seven-track album Emerge.
As for Ruelle herself, the 33-year-old American electro pop singer songwriter is massively popular with TV series music directors. So much so, she has built up a very nice career creating songs that have very much a 'TV series sound'.
Ruelle's songs have appeared on shows like Arrow, Dancing with the Stars, Cloak & Dagger, Eyewitness, Famous in Love, Guilt, How to Get Away with Murder, The Leftovers, The Originals, Pretty Little Liars, Quantico, Reckless, Reign, Revenge, Riverdale, Scream, Sleepy Hollow, So You Think You Can Dance, Teen Wolf, Titans, The Vampire Diaries, The Walking Dead, and Wynonna Earp.
Her tracks have also appeared on other Grey's Anatomy episodes.
The Mississippi native is also the singer of the theme songs for Dynasties, Shadowhunters, and The Shannara Chronicles.
Listen to Ruelle's 'Hold Your Breath' in the video below. You can also hear the album Emerge in its entirety in the Spotify widget below that.
Related: Listen to Ruelle's gorgeous song 'Carry You' feat Fleurie from Grey's Anatomy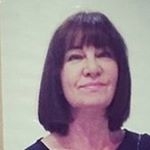 Latest posts by Michelle Topham
(see all)