The fifth season of the Netflix drama Virgin River is currently streaming on the world's most popular streaming service with, as usual, some superb songs on its soundtrack.
Songs like Ruelle's 'How to Save a Life', which was played over the Virgin River, Season 5, Episode 6, "Heroes Rise" end credits.
The song begins to play as Jack arrives in the tent and Mel cries and tells him she is sorry. It then continues over the end credits.
When was Ruelle's 'How to Save a Life' released?
American indie electro-pop singer songwriter Ruelle released the track on September 7th this year.
It is the singer's most recent release and, so far at least, is a standalone single.
The track's original release, however, was back in March, 2006 when the song came out as the second single from the American alternative rock band The Fray's debut studio album.
(You can hear The Fray's original recording of the track in the band's music video for the song below).
'How to Save a Life' is not the first song or first cover song Ruelle has had featured on a hit TV series either, as the Mississippi native has also had a slew of songs featured on the soundtracks of a massive number of very popular series.
They include series like Dirty 30, Cloak & Dagger, Eyewitness, Famous in Love, Grey's Anatomy, Guilt, How to et Away with Murder, The Leftovers, Midnight, Texas, The Originals, Pretty Little Liars, Quantico, Reckless, Reign, Riverdale, Revenge and Scream, just to mention a few.
In other words, without earning any money from any other source, Ruelle makes a damn good living from licensing her songs for play on TV series alone.
Good for her, eh?
Listen to Ruelle's 'How to Save a Life', as heard on Season 5 of Virgin River in the video and on the Spotify music player, and you will hear why.
You can also learn more about the prolific and utterly superb American electro pop singer via her official website.
RELATED: You can also listen to many many more songs from all five seasons of Virgin River here.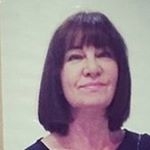 Latest posts by Michelle Topham
(see all)