American funk band Rufus' 'Tell Me Something Good' was one of the tracks played on the soundtrack of the season finale of Titans yesterday — Titans, Season 3, Episode 13, "Purple Rain".
The song was heard as the Batcave's computer plays music for Dick, and as purple rain falls down on Gotham and onto the dead.
Rufus' 'Tell Me Something Good' was released in 1974, with vocals by then=lead singer Chaka Khan — who, of course, went on to have an enormous solo career herself.
The song was a big hit, making it to #1 on the Cash Box Top 100 chart, as well as to the 3rd spot on both the Billboard Hot 100 and Billboard R&B charts.
'Tell Me Something Good' was written by Stevie Wonder so, of course, no wonder (joke) it was a hit.
It went on to win a Grammy Award for the Best R&B Vocal Performance by a Duo, Group or Chorus.
Rufus itself was founded in 1970, but broke up 13 years later. Some band members have made brief attempts at a reunion since but, unfortunately, not much has ever come of it.
Singer Chaka Khan is still performing, however, and is the recipient of 10 Grammy Awards herself.
Listen to Rufus' 'Tell Me Something Good' as heard on Titans last night on the band's Rags to Rufus album, and in the live performance they gave of the song back in the 1970s.
With its typical 1970s sound, the song has not held up very well but, for fans of that era, it is still a winner.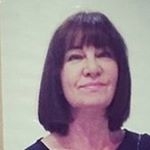 Latest posts by Michelle Topham
(see all)