The now iconic American hip hop group Run DMC's 'Christmas in Hollis' was one of the tracks played on Hawkeye last night — Hawkeye, Season 1, Episode 5.
The song was heard as the guys from the Tracksuit Mafia are in the truck, and the track is playing on the radio.
And here are some interesting facts about Run DMC's 'Christmas in Hollis':
'Christmas in Hollis' was originally recorded for the Special Olympics benefit album A Very Special Christmas.
It is the only original song on the album. All the songs by other artists were covers of typical Christmas songs.
DMC's real-life adoptive mother is featured in the official music video for the song. (Watch it below).
The song has been licensed for play in a slew of popular shows, including Ted Lasso, Superstore, Scorpion, Lethal Weapon, Everybody Hates Chris and Orange is the New Black.
Thirteen years after its original release, in 2000, the song hit #78 on the Hot R&B/Hip-Hop Songs chart.
The 'Christmas in Hollis' music video was named Best Video of the Year by Rolling Stone magazine in 1987. It beat Michael Jackson's 'Bad' for the title. 'Bad' had been directed by Martin Scorsese, proving you don't need an Academy Award-winning director to make a good music video.
The music video currently has almost 16 million views on YouTube.
Listen to Run DMC's 'Christmas in Hollis' as heard on last night's Hawkeye in that official music video, and on the A Very Special Christmas 1987 album.
More than 30 years after its first release, and it's still a banger.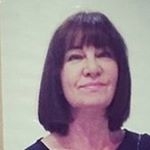 Latest posts by Michelle Topham
(see all)