Iconic British soul and jazz band Sade's 'War of the Hearts' was licensed for play on the second season of teen drama Euphoria this year — Euphoria, Season 2, Episode 6, "A Thousand Little Trees of Blood".
The song was played on the show's soundtrack as Sam and Maddy are talking about relationships.
Advertising
Sade's 'War of the Hearts' is from Promise, the British band's sophomore studio album.
The album was released in November, 1985 as a follow up to Diamond Life, their debut album and an enormous international success at the time of its release.
Just like Diamond Life, Promise was also received well by both international critics and fans, making it the top spot on seven charts around the world, including to #1 on the U.S. Billboard 200 chart and #1 on the UK Albums chart.
The elegant album also spawned three hit singles.
Sade's 'War of the Hearts', however, is one of the lesser known songs from Promise, making it a nice surprise that it showed up on Euphoria.
Advertising
Sade is headed by iconic British singer Sade Adu. The band has been releasing music since 1984 but, with Soldier of Love, their last album, coming out in 2010, it has been more than a decade since any new music has been forthcoming.
Quite typical for Sade, however, as she has said in the past she does not believe in writing and releasing music just for the sake of it.
Meanwhile, Sade herself is one of the most successful British singers of the modern era, and has become a bit of an icon herself. Particularly as not only is her voice utterly sublime, but she is also stunningly beautiful.
Listen to Sade's 'War of the Hearts' from Euphoria in the video and on their Promise album.
You'll find more songs from Euphoria on Leo Sigh.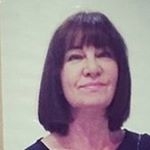 Latest posts by Michelle Topham
(see all)