American garage pop trio SadGirl's 'Little Queenie' was featured on this week's episode of the medical drama The Good Doctor — The Good Doctor, Season 5, Episode 12, "Dry Spell".
The song was played on the episode's soundtrack as Lea is talking to Brenna about sex.
It continues playing as Sean is giving Lea a massage.
SadGirl's 'Little Queenie' was released on the band's Vol. Three EP in 2017 and then again on their debut studio album Water, which came out in 2019 via the indie record label Suicide Squeeze Records.
The song was written from the perspective of one person letting the person they love know they never have anything to worry about, as they will always be by their side.
Speaking of staying together, the garage pop trio itself has been together for close to a decade.
They have only released singles and EPs, however, until 2019 when Water came out.
SadGirl's 'Little Queenie' also came with an official music video featuring a woman who, if you look closely, is likely to devastate the guy she is with, even if she is telling him she will stay.
Listen to SadGirl's 'Little Queenie' on that video, and on the band's Water album.
You can watch the latest season of The Good Doctor on ABC.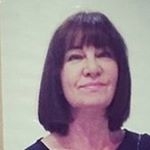 Latest posts by Michelle Topham
(see all)