Indie dream pop band Saint Motel's 'My Type' was that catchy song playing on Ms. Marvel last night during the scenes at AvengerCon  — Ms. Marvel, Season 1, Episode 1, "Generation Why".
Saint Motel's 'My Type' was released in 2014 as the lead single from their four-track EP of the same name, and talks about the singer's type — basically anyone will do.
You-you-you're just my type
Oh, you got a pulse and you are breathing
The song also came with a music video (its second one), which takes place at a party where, as things progress, people become turned on and seem to be all attempting to have sex with the person behind the camera as the video ends.
Saint Motel's 'My Type' also seems to have struck a chord with music supervisors in the TV industry, as it has already been played on The Blacklist, Undateable, Mr. Right, Pretty Little Liars and The Royals just to name a few hit shows featuring the song.
Listen to Saint Motel's 'My Type' as heard on Ms. Marvel in the song's official music video, and on the band's EP.
An EP that was a big success for the Los Angeles-based indie band, particularly here in Europe.
Learn more about the band on Saint Motel's official website.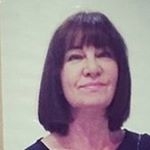 Latest posts by Michelle Topham
(see all)