Scottish alternative pop duo Saint Phnx's 'Happy Place' was one of the tracks played on this week's episode of The Rookie on Sunday night — The Rookie, Season 5, Episode 7, "Crossfire".
The song was played as Bailey arrives home and Nolan surprises her with her favorite chair.
Saint Phnx comprises Scottish brothers Alan and Stevie Jukes, who founded the music duo in 2016 and began their careers self-releasings songs until they eventually signed with Atlantic Records.
Saint Phnx's 'Happy Place' was released in mid 2021. It was a song written about their father, who had died six months earlier.
The song was then re-released the following year on the duo's six-track debut EP of the same name. That EP also featured an alternate version of 'Happy Place', which included vocals by English pop singer Jasmine Thompson.
The track itself begins with a jaunty instrumental intro that quickly morphs into a somewhat sad song that tells the duo's father they remember what he told them, "Keep your head up, standing strong/If you dream and believe, you can find a way back home", and that they wish they could turn back time and go back to when he was still with them.
The version featuring Jasmine Thompson is similar, but her vocals give it a slightly more folk feel, which is lovely.
Listen to both versions of Saint Phnx's 'Happy Place' as heard on last night's The Rookie on their EP below, and in the song's music video below. The music video is dedicated to the memory of their father.
Watch Season 5 of The Rookie on ABC.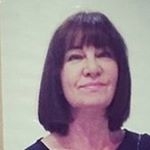 Latest posts by Michelle Topham
(see all)