Saint Privat is not French, but Austrian
Another song on the French music soundtrack of A Simple Favor is Saint Privat's 'Poisson Rouge'. This was the track played on the trailer for A Simple Favor, and is one fans of the just-released neo-noir movie are currently crazy about.
Saint Privat's 'Poisson Rouge' is from the duo's 11-track 2006 sophomore album Superflu. (You can listen to Saint Privat's 'Poisson Rouge' in the video and Spotify widget below).
Interestingly, however, the duo that make up Saint Privat is not actually French.
Instead, they are Austrian, with both singer Valérie Sajdik and electronica musician Klaus Waldeck (usually simply known as Waldeck) originating from Vienna.
The pair chose the name Saint Privat for their music project from the small French village Saint-Private where Sajdik was then living.
Since their founding in 2002, the duo have only released two albums so far. Their 2004 debut Riviera, and Superflu two years later. Both were favorably received by critics.
Saint Privat has not officially broken up, however, the pair are just currently busy working on other projects.
Advertising
Listen to Saint Privat's 'Poisson Rouge' in the video below. You can also listen to the album Superflu in its entirety in the Spotify widget below that. It is a bossa nova-influenced delight.
Listen to Bridget Bardot's delightful 'La Madrague' from the soundtrack of A Simple Favor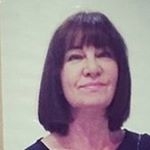 Latest posts by Michelle Topham
(see all)