R&B singer Saleka's 'One More Night' played on the new episode of Executive Producer and Director M. Night Shyamalan's Apple TV+ horror series Servant last night — Servant, Season 3, Episode 4, "Ring".
The sultry sad song was heard as Dorothy is giving Leanne a dance lesson, and then again over the end credits, and is the singer begging for just one more night with the person she loves before she has to say goodbye.
A song that seems quite simple in vocals and melody, but sticks with you long after it has ended.
Saleka, aka Saleka Shyamalan, is M. Night Shyamalan's daughter.
Apparently, the talent in the Shyamalan family isn't just in her father's genius filmmaking skills, but also shows up in Saleka's songs.
Not only did she compose and write 'One More Night' (lyrics in collaboration with Dai Miyazaki), her voice on the song and on others she has released is stunning.
One of those voices that burrows its way into your heart without seemingly even trying.
No wonder Saleka has been written about by several music critics as an artist to watch.
Listen to Saleka's ' One More Night' from last night's episode of Servant below, and notice the effortlessness of how she sings.
As the lyrics of the song say:
Fire and greed
Make their way to my soul
I would say that last line describes Saleka's voice. Wouldn't you?
Watch Servant on Apple TV+.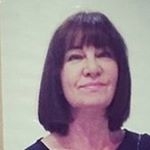 Latest posts by Michelle Topham
(see all)