American R&B singer songwriter Saleka was back on the Apple TV+ horror drama Servant last night with the song 'There is a Place' — Servant, Season 3, Episode 7, "Camp".
The track was played as Leanna is putting on the necklace the homeless girl made.
Saleka's 'There is a Place' is one of several songs the singer has had played on Servant this season.
Not surprising really as she is the daughter of iconic director and Servant executive producer M. Night Shyamalan, so obviously had an 'in' to get her music used on the show.
That being said, however, the music industry is a notoriously difficult business, so I have never been averse to an artist using the connections they have to get a start.
Besides, Saleka is incredibly talented. Her voice is rich, smoky and beautiful, and the songs she writes are not only gorgeous, but also memorable.
So, hey, keep playing Saleka's songs on Servant I say, as not only are they beautiful but they suit the atmosphere of the show perfectly.
Listen to Saleka's 'There is a Place' as heard on last night's Servant down below. It's lovely.
And, while you're doing that, also check out some of the singer's other songs that have been played on Servant on Leo Sigh. They are equally gorgeous.
Watch Season 3 of Servant on Apple TV+.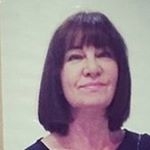 Latest posts by Michelle Topham
(see all)