Southern rock band Sam Morrison Band's 'Whiskey' was featured mid-way through the new episode of Batwoman last night — Batwoman, Season 2, Episode 5, "Gore on Canvas", which aired on February 21st, 2021.
The song every whisky drinker will love was played as Ocean was telling Alice about himself, and then as he invites her to come to a meet up.
The Fullerton, California based band's 'Whiskey' is from the band's 12-track studio album Dig It or Don't, which was released via the Convalian Records label in 2011.
As the band themselves describes the album:
The two things you're not supposed to talk about in polite company are "religion and politics". On their new CD, "Dig It Or Don't", the Sam Morrison Band tackles both head on!

Political Correctness has no place here. Covering everything from Gun Control to The US Military to Baseball Rulings and everything in between, the SMB pulls no punches. The love of God, Country, and the American way of life, run rampant thru the lyrics.
The members of Sam Morrison Band have been playing music together for more than 20 years and, during that time, have extensively toured the U.S. and Europe both with concerts of their own and as the opening band for several extremely well-known rock artists.
Their songs stand out not only for the rich southern rock music they create, but also for the lead singer's gorgeously raw and gravely vocals.
Along with last night's feature on Batwoman, the band has also had songs featured on the series' Person of Interest and In the Dark.
Learn more about Sam Morrison Band on their official website, and follow them on Facebook.
Listen to Sam Morrison Band's 'Whiskey' as heard on last night's Batwoman on the lyrics video for the track, and on their Dig It or Don't album.
Batwoman is currently airing on The CW.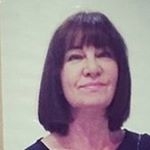 Latest posts by Michelle Topham
(see all)