American singer songwriter Sammy Davis Jr's 'Sweet Gingerbread Man' was one of the songs played on the superhero drama Hawkeye this week — Hawkeye, Season 1, Episode 3, "Echoes".
The track was heard playing over the end credits.
'Sweet Gingerbread Man' was written by the iconic French composer Michel Legrand, with lyrics by the equally iconic team of Marilyn and Alan Bergman.
The track was originally written for the film The Magic Garden of Stanley Sweetheart, but was then re-recorded by several people over the next few years, including Sarah Vaughan, Bobby Sherman, Jack Jones and Sammy Davis Jr.
Davis Jr. himself began his singing career in vaudeville with his father at the age of just three years old.
He had his first film role at the age of seven, when he appeared in the movie Rufus Jones for President.
The singer became a huge star, however, after he sang at an awards party after the Academy Awards in 1951, and was soon also being cast in films alongside luminaries like Frank Sinatra, and Dean Martin as part of the now famous Rat Pack.
David Jr. continued acting in films and TV shows, and releasing huge amounts of music, until not long before his death in mid-1990 as a result of throat cancer.
Advertising
Listen to Sammy Davis Jr's. 'Sweet Gingerbread Man' on the video, and on the 20-track Lounge Legends: Sammy David Jr. album.
The upbeat song is one you have probably heard 1,000 times before, but it is still a helluva cool number.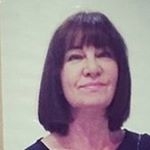 Latest posts by Michelle Topham
(see all)