The legendary Sammy Davis Jr.'s 'The Candy Man' was the song that plays on White House Plumbers, Episode 4, "The Writer's Wife" at the end of the episode right after the plane Dorothy is flying on begins to crash, and as Howard is at home making pancakes and the phone starts to ring.
The quirky song then continues playing over the end credits.
Sammy Davis Jr.'s 'The Candy Man' was first released in 1971 on the soundtrack of the hit children's film Willy Wonka and the Chocolate Factory.
It was not Davis Jr. who sung the original release, however, as that was British actor Aubrey Woods who played the movie's candy store owner and so performed the song in the film.
A year later, Sammy Davis Jr.'s version of 'The Candy Man' came out on the singer's Sammy Davis Jr. Now album, and was also released a single.
That single went on to become a massive hit for the singer, charting at #1 on the Billboard Hot 100, on the US Cash Box Top 100, and on the Billboard Easy Listening chart in the United States, as well as be nominated for a Grammy Award.
Australian and Canadian music buyers also catapulted the track to the Top 3 in those countries.
'The Candy Man' eventually became Davis Jr.'s signature song, although the American singer himself admitted he had never liked it. Even when he agreed to record it.
Listen to Sammy Davis Jr.'s 'The Candy Man' from the end scene of White House Plumbers, Episode 4 on Spotify, and in the video of a live performance he gave of the track in Germany in 1985.
You can listen to more songs from the same White House Plumbers episode, and previous ones, on Leo Sigh.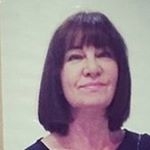 Latest posts by Michelle Topham
(see all)