Samuel Barber's 'Adagio for Strings' was featured in Outlander this week
Probably the most famous scenes on film using Samuel Barber's Adagio for Strings are those in the Vietnam war movie Platoon.
The iconic piece of music is also often used on public occasions when a country is in mourning.
Advertising
Occasions such as the announcement of the death of John F. Kennedy, at the funeral of Princess Grace of Monaco, at the funeral of Singapore's Lee Kuan Yew and after the death of Princess Diana.
This week, Samuel Barber's Adagio for Strings was featured on the new episode of Outlander — Season 4, Episode 12, "Providence" — the Starz historical drama based on the popular series of fiction by Diane Gabaldon.
It was played during some of the scenes at the Mowhawk village, as Father Alexandre Ferigault is burning at the stake, and as Roger shortens his suffering by throwing a barrel of spirits onto the fire.
Barber's Adagio for Strings was composed in 1936, and performed for the first time in New York in 1938.
Since then, it has appeared in an enormous number of movies and TV series. The song is often named as one of the saddest pieces of music ever written.
Advertising
The version of Adagio for Strings used for Outlander was recorded by the Brno Philharmonic Orchestra.
You can listen to the performance in the Spotify widget below, and in the video.
You will also find a huge amount of information about other songs featured in other TV series and in movies on Leo Sigh.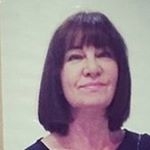 Latest posts by Michelle Topham
(see all)