The rather strange song playing over the end credits of each episode of the Amazon Prime drama Wilderness is one, I have to admit, I hadn't heard before.
Hear it six times in a row when you binge-watch Wilderness, however, and you will soon find yourself humming it.
Even if the song is something that doesn't quite fit your vocal range as well as it fits the singer's.
That song is American singer songwriter Santigold's 'The Lasty', and was a standout track from Wilderness from a slew of incredibly cool songs that were played on the drama's soundtrack.
Yep, the Wilderness Music Supervisor certainly earned their keep with the sounds on this Amazon series.
When was Santigold's 'The Lasty' released?
The song came out on the American indie alt-pop singer's fourth studio album Spirituals, which was released in early September, 2022 on the Little Jerk Records label.
The track is the seventh song on the album, and was not one of the six singles released from Spirituals.
In my mind, it should have been as not only is the track mesmerizing and almost hypnotic, it is also a lovely song about resilience, getting through any difficult time and being the last one standing at the end of it all.
Listen to Santigold's 'The Lasty' as heard on Wilderness this week in the video, and on the singer's Spirituals album.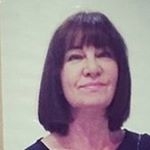 Latest posts by Michelle Topham
(see all)