Listen to Sarah Buxton's 'I Need a Hero' from Johnny English Strikes Again Trailer
Listen to Sarah Buxton's 'I Need a Hero' — slower and sweeter than the original
I watched the first Johnny English movie while in a mini van on a visa run from Thailand to Cambodia and, even though it was only 7am, I had already been up for hours and I was not in the mood for silliness, I laughed all the way to the Cambodian border.
So, when I saw the trailer for the third movie in the series Johnny English Strikes Again a few weeks back, I knew this one was going on my list of films to see.
Especially because the Johnny English Strikes Again trailer uses one of my favorite guilty-pleasure songs to highlight the silliness of this hilarious series even more — Bonnie Tyler's 'Holding Out for a Hero'.
In this case, though, the Johnny English version of 'Holding Out for a Hero' is not sung by Tyler, but is instead an updated cover version from American country music singer Sarah Buxton.
A cover Buxton herself calls 'I Need a Hero', as it is a song she states as being "inspired by the motion picture Footloose" — which is where Bonnie Tyler's original version of the track first showed up.
The song itself is a slower version of the Tyler track.
Listen to Sarah Buxton's 'I Need a Hero' in the video below. It was first released in 2011.
You can also hear how 'I Need a Hero' was used in the Johnny English Strikes Again trailer below that.
Johnny English Strikes Again hits movie theaters on October 5th in the UK, and the 10th of October in France. The film stars Rowan Atkinson, Olga Kurylenko, Ben Miller, Adam James, Emma Thompson and Pippa Bennett-Warner.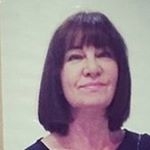 Latest posts by Michelle Topham
(see all)