Canadian-Swedish singer Sarah MacDougall's 'Malmö i mitt hjärta' was featured on The Vampire Diaries on Thursday night (October 29th, Season 7, Episode 4), and it's no wonder as it is an incredibly pretty song. Although, a little odd too when you know what the song is about.
'Malmö i mitt hjärta' ('Malmö In My Heart') is from her album Grand Canyon, and, as she told Canadian magazine Exclaim,
"The song is about letting go of the past. It's a love-song to a complex city that I have had a love/hate relationship with my entire life. As is the line in the song: 'I throw away my weapons — I'm done fighting with the shadows.'"
Listen to Sarah Dougall's 'Malmö i mitt hjärta' in the video below. Isn't that gorgeous?
And, of course, if you love it, and what's not to love, you can pick up her album Grand Canyon on most major digital music sites.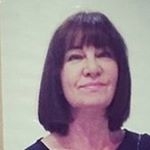 Latest posts by Michelle Topham
(see all)