Canadian pop singer Sara McLachlan's 'I Will Remember You' was one of the songs played on the Family Guy soundtrack this week — Family Guy, Season 22, Episode 2, "Supermarket Pete".
The song was heard as Lois gets banned from the grocery store, and is told she will be featured in the store's In Memorium tribute right after Betty White, and before the guy who always had the right change.
Advertising
That's when we hear Sarah McLachlan singing a couple of bars of her hit song 'I Will Remember You'.
(Yep, sorry, but Family Guy ceased being funny years ago).
When did Sara McLachlan's 'I Will Remember You' come out?
While the track did come out as one of the song's on the Canadian singer's remix album, Rarities, B-Sides and Other Stuff in 1996, the song was first heard on the soundtrack of the hit film The Brothers McMullen the year before.
That soundtrack inclusion caused the song to chart in Canada at #10 on the Canada Top Singles chart, and at #65 on the Billboard Hot 100 chart.
During the later release of the live version of 'I Will Remember You', it also ranked high on the Adult Top 40 chart, as well as on the Mainstream Top 40 and the Adult Contemporary charts.
Advertising
That live version also ultimately earned McLachlan a Grammy Award for Best Female Pop Vocal Performance.
Listen to Sarah McLachlan's 'I Will Remember You' as briefly heard on Family Guy last night via Spotify below, and on the video of a live performance she gave of the track.
The song itself is about looking back on a past relationship, and choosing to remember the good times rather than the bad.

"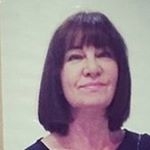 Latest posts by Michelle Topham
(see all)