EDIT October 1st, 2020: 'The One I Love' just showed up on the final episode of The 100 this week as well. So if you landed on this article because of that show, you are in the right place!
The gorgeous choral sound of the Scala & Kolacny Brothers' 'The One I Love' was featured on The Good Doctor this week — The Good Doctor, Season 3, Episode 15, "Unsaid" — airing on February 17th, 2020.
The song is a cover of the R.E.M. classic and was heard at the end of the episode.
The conductor of the piece is Stijn Kolacny. His brother Steven Kolacny was responsible for the arrangement and plays the piano on the release.
Scala is a Belgian women's choir that was founded along with the Kolacny brothers in 1996.
Since that time, they have released 16 studio albums, with most of their music being covers of songs by iconic rock and alternative rock bands and singers.
Scala & Kolacny Brothers have also recorded their own original compositions.
The choir is extremely popular in Belgium, and has also become popular in Germany ever since they began to release more songs in German.
They came to the attention of an American audience a decade ago when one of their songs was chosen for the trailer of the movie The Social Network, and another was played on the trailer of Downton Abbey.
Since then, Scala & Kolacny Brothers' have had music featured in so many hit TV series and movies their fame has skyrocketed around the world.
Movies and TV shows where their music can be heard are too numerous to mention all of them, but include Heroes Reborn, Criminal Minds, Gotham, Sex Education, Sons of Anarchy, The Simpsons, the French movie Poisson Violent and the German film Wir Sind Die Nacht,
The result has been frequent sold out concerts in North America and all over Europe, and a slew of albums that have sold extremely well.
The Scala & Kolacny Brothers' cover of 'The One I Love' is from their best-selling 2016 album Solstice (listen below), which also includes covers of hit songs from The Boomtown Rats, Soundgarden and Green Day.
Listen to Scala & Kolacny Brothers' 'The One I Love', as featured on this week's The Good Doctor, in both the video and Spotify player below.
It is so pretty.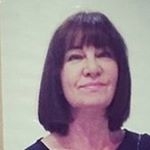 Latest posts by Michelle Topham
(see all)