The latest episode of the Belgian teen web series wtFOCK (aka Skam Belgium) featured one stellar song on its soundtrack this week.
That song was German-American rapper Schoolboy Q's 'Collard Greens' feat. Kendrick Lamar, which showed up on wtFOCK, Season 4, Episode 7.
Yep, the song in its true form is a more than just a bit explicit, yep, the lyrics are incredibly aggressive but…what it all boils down to is it's a hell of a fine track full of emotion and fire, and one that relates to Schoolboy Q's past and some of the mistakes he made.
Nights like this I'mma knight like this
Sword in my hand I fight like this
I am more than a man I'mma God
Bitch touche en garde
Tupe drop and the beat just pop
Under that tank top and bra
Schoolboy Q's 'Collard Greens' is from his major label debut album Oxymoron. An album the rapper says is a reference to his history of selling OxyContin, which he also says was something he did before he got into the music business so he had enough money to give his daughter a decent life.
He has also talked about what a bad decision that was as, even if he wasn't taking OxyContin himself, by selling it that led him to become addicted to other drugs. Drugs that once put him into an almost coma that his very young daughter at the time could not wake him up from.
'Collard Greens' was the lead single from Schoolboy Q's Oxymoron and, while only a minor success for the rapper at the time, did chart in the UK and the U.S. It also made it to #9 on the U.S. Heatseekers chart.
Since then, however, the track has sold over 2 million copies in the U.S., and has been certified Platinum x2.
His album Oxymoron was even more successful not only selling well, but also being nominated for a Grammy Award for Best Rap Album.
Listen to Schoolboy Q's 'Collard Greens' feat. Kendrick Lamar from this week's wtFOCK in the song's official music video.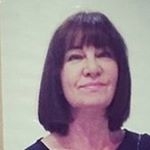 Latest posts by Michelle Topham
(see all)