British indie pop duo Seafret's 'Loving You' showed up on season three of Love, Victor this month, and it was sad but beautiful — Love, Victor, Season 3, Episode 5, "Lucas and Diego".
The song was heard at the end of the episode as Benji's father tells Victor he thinks he is a bad influence on his son, and as Victor talks to Pilar. The track continues playing over the end credits.
Seafret's 'Loving You' was released as a single in 2019, and then re-released on the duo's 12-track sophomore studio album Most of Us are Strangers.
The album came out on the Sony-owned label Sweet Jane Recordings.
The bleak 'Loving You' music video was filmed on the desolate but stunningly beautiful Isle of Skye, and opens with a man sitting at the death bed of the woman he loves.
After she dies, he spends most of his time with his life disintegrating around him while the woman, now dead, is next to him trying to comfort him.
The video ends with the man walking to the top of a high cliff overlooking the sea and planning to throw himself off it.
Until he imagines in his mind the woman standing behind him screaming for him to stop.
Listen to Seafret's desolate sounding 'Loving You' in that video and on the band's second album and, yes, it was the perfect song for those Love, Victor scenes.
Listen to more songs from Season 3 of Love, Victor on Leo Sigh.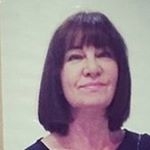 Latest posts by Michelle Topham
(see all)