Jamaican rapper Sean Paul's hit single 'No Lie' featuring British singer Dua Lipa was featured on the latest episode of Code Black this week — Season 3, Episode 11, "One Of Our Own" — July 4th, 2018.
The song was heard over the episode's opening credits, and continued to play during part of the opening ER scene.
'No Lie' is the lead single from Sean Paul's EP Mad Love the Prequel, which was released on Island Records back in 2016.
It is a song that hit a massive number of charts around the world, including making it to the number 2 spot in the Czech Republic and Hungary, and to the top 10 in Germany, the Netherlands, Poland, Romania, Russia, and the United Kingdom.
The music video for the track was also an enormous success for Sean Paul, with its current 413 million views on YouTube. Although Dua Lipa's presence in the video definitely had something to do with that — at least according to the many comments from men who seem to be hopelessly in love with her.
Listen to Sean Paul's 'No Lie' feat Dua Lipa in the official music video below, and in the Spotify widget below that.
Related: Watch Dua Lipa and Calvin Harris perform 'One Kiss' on Graham Norton — they're fabulous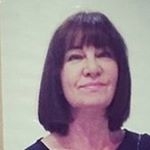 Latest posts by Michelle Topham
(see all)