This week British band Coldplay joins the list of artists that includes Mike Posner who have now had a Seeb remix produced of one of their songs. This time with the Seeb remix of Coldplay's 'Hymn For The Weekend'.
'Hymn For The Weekend' is the second single from the band's seventh studio album A Head Full of Dreams, and was produced by Rik Simpson. The track also includes vocals from Beyoncé. It was preceded by 'Adventure of a Lifetime' as the album's first single release.
Advertising
The Seeb version of the track came about after the Warner label contacted the duo — Simen Eriksrud and Espen Berg — and asked them to work on a remix.
The pair told BANG News Agency they were excited to be doing the Coldplay remix as "It's amazing just listening to Chris Martin's vocals and Beyoncé's vocals and being able to do whatever you want to do because that's what remixing is all about, being creative… you can hear why Chris is a superstar."
You can listen to the remix below.
As for A Head Full of Dreams, the album the track comes from, it ended up in the number 1 spot on the album charts in the UK soon after release in December last year, and number 2 in the US and various other countries. You can buy it on all major digital music sites.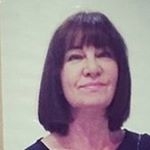 Latest posts by Michelle Topham
(see all)