The SG Lewis track 'Warm' has been featured on the soundtrack for the new movie Point Break and, as usual when it appears on the soundtrack for any movie or a TV show, it's getting a lot of attention.
That is because 'Warm' is a wonderful piece of house music and because SG Lewis himself may sound like a black American 40 year old on it but, in reality, he is a white British 20 year old who just happens to sound a lot older and more different than he looks.
The last time SG Lewis' 'Warm' received this much attention was just a few months ago too. Back in August when it was featured on the soundtrack for the HBO series 'Ballers'. Fans went nuts for it then too.
'Warm' is from SG Lewis' recently released debut EP Shivers. It's a 4-track record, and the other three tracks are just as cool as this one.
Listen to SG Lewis' 'Warm' from Point Break in the video below. Not difficult to see why people love it so much really, is it?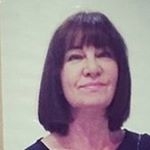 Latest posts by Michelle Topham
(see all)