I have been a bit addicted to Canadian singer songwriter Shawn Mendes' music since he released his debut album Handwritten back in 2015, so wasn't it nice to hear one of the songs from the deluxe version of that album played on the season finale of The Sex Lives of College Girls this week?
That song was Shawn Mendes' 'Imagination', which was played on The Sex Lives of College Girls, Season 2, Episode 10, "The Lottery" as Kimberley is asking Canaan if they can talk.
Shawn Mendes' 'Imagination' was released as one of three additional songs that appeared on the album when its Deluxe Edition came out.
It is a sweet, guitar-driven song that has the singer talking about a girl he sees every day. A girl he is longing to spend all his time with, but hasn't yet been able to strike up the courage to tell her how he feels.
By the end of the song, he is swearing that will change.
Shawn Mendes' Handwritten album, even without this song on the original release, was a huge hit for the then not-particularly-well-known singer.
It debuted in the top spot on the Billboard 200 chart during its first week of release, and went on to chart high in 21 other countries, including the United Kingdom where Handwritten made it to #12 on the UK Albums chart.
Listen to Shawn Mendes' 'Imagination' as played on The Sex Lives of College Girls season finale on the singer's Handwritten album, and in the video.
The song was so well-liked by fans, just its audio version on YouTube has earned almost 100 million plays.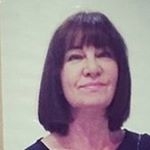 Latest posts by Michelle Topham
(see all)