It is decades since I last heard Sheena Easton's '9 to 5'. A song and a music video I used to love so much when I was a teenager, I even went out and bought a jumpsuit similar to the one she wears in the video. And yes, they were in fashion back then.
And where did I finally hear Sheena Easton's '9 to 5′ after all that time?  On the NBC series Good Girls last night — Good Girls, Season 3, Episode 4, "The Eye in Survivor".
The track was played during the car wash montage.
Sheena Easton's '9 to 5' was the Scottish singer's debut single. At the time of its release in 1980, it was known as 'Morning Train (Nine to Five)', so that it didn't get confused with the Dolly Parton song of the same title.
In the UK, the track was a massive hit making it to the #1 spot soon after release. and also hitting #1 in the United States on both the adult contemporary and pop charts soon after.
It also hit the top spot in Australia, Canada and New Zealand.
The song was also released on Easton's debut studio album Take My Time.
The success of '9 to 5' catapulted Sheena Easton into the limelight, becoming one of the biggest songs of the year. That led to the singer eventually releasing a total of 16 studio albums (5 of which were certified Gold and 1 Platinum), a live album and 45 singles (with 20 hitting the Top 40 in the United States alone).
Easton also sang the theme songs for a number of popular movies, including the James Bond film 'For Your Eyes Only', 'About Last Night', 'Batman', 'Indecent Proposal' and 'Protocol'.
Listen to Sheena Easton's '9 to 5' in the official music video for the song below.
It shows Easton cycling to a railway station, then boarding an old steam train where she continues to sing about her husband taking the train in the morning, and returning in the evening.
While she sits at home waiting for him to return.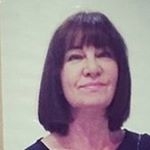 Latest posts by Michelle Topham
(see all)